TOP-DOWN Adventure Pack
A downloadable Asset Pack
HELLO EVERYONE!
This pack is for those who want to make a zelda-like type of game, or even some adventure game with just some puzzles here and there. Be creative! :) I'd be glad to see some projects of yours using this asset.
DO NOT edit and re-sell this asset pack on another website as if it were yours! But you can edit and use it on your game project.
Credit is most welcome, but not entirely necessary.
But what this pack have inside?
2 types of tileset (including some animeted tiles):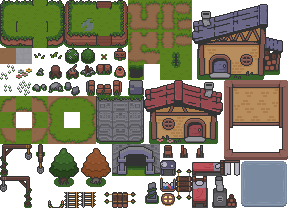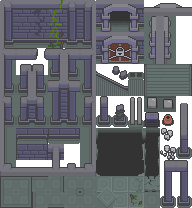 A fully animated in 4 sides main character: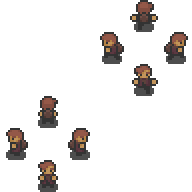 6 unique enemies sprites (all animated, but not in 4 sides):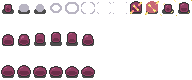 If you see anything wrong, just say it on the comments! :) With your criticism i'll be able to evolve and become a better artist. If you think of something that would be nice to have in this pack just say it, but be mindful that my set of skills in the animation and art department isn't that great. :P
Also a big thanks to everyone that followed me on the time i've been on this website, thank you for your support and for using my previous packs.
I wish every luck in the world for you and i hope that everyone can stay safe on these dark times that we've been living. Love and peace! <3
Purchase
In order to download this Asset Pack you must purchase it at or above the minimum price of $2 USD. You will get access to the following files:
Top_Down_Adventure_Pack_v.1.0.zip
216 kB
Comments
Log in with itch.io to leave a comment.
Hello Sir, I Already buy this assets. Nice art sir... 😊
this is amazing work!! I really hope to see more in this style! Maybe some expansions or something, more buildings and enemies and what not. This is stunning art!
wow thank you so much! in fact i'm thinking on some expansions, like some new dungeon designs, a village with npcs and some enemies and bosses ;) thank you again!
wow awesome assets! congrats!
Hello. nice work. What is the size of sprite please
thank you ;), it's 16x16, but some of it may vary, but if you're using windows, just put the mouse on top the .gif image and that will show the exact size
I bought it. It could be useful to put a Tmx map (Tiled) for show some examples :) and palette
well, the screenshots on the right side of this page are the examples made in the Tiled.
i used this palette with some alterations here and there: https://gumroad.com/l/qMfX